Regular price
Sale price
$15.00
Unit price
per
Sale
Sold out
Philodendron Birkin Care Instructions
Light: Philodendron Birkin prefers indirect sunlight. Any room with a bright window will do, and stay 3 to 6 feet away from the nearest light source. Brighter rooms will help it produce more leaves.
Water: A Philodendron Birkin likes the soil to be completely dry before watering next. Every 1 to 2 weeks is average.
Humidity: Philodendron Birkin like any environment. Average household humidity is great.
Philodendron Birkin Care
Philodendron Birkin's are a new philodendron hybrid, and they make the perfect houseplant for anyone. They are very easy to care for, and are perfect for those new to plants.
Birkin's are known for their full size, round and deep green leaves, with pointed tips and gorgeous white pinstripes. It looks like someone used a paintbrush to make an intriguing pattern. Birkins stand out from the other houseplants and bring creativity to your home.
Watering Your Philodendron Birkin
Like most tropical house plants you will water your Birkin about once per week. The soil should be almost completely dry before watering, and you can feel the lightness in your plant when you lift it up. 
Tropical plants aren't used to seeing water all the time, so letting them go without water for a week is perfectly natural.
Another way to tell is whether you have soil stuck to your finger when you pull it out of the pot. If there's soil on your finger still, it's still moist enough and doesn't need watering yet.
Philodendron Birkin Light Requirements 
A Philodendron Birkin is the perfect house plant when it comes to light. It doesn't enjoy direct sun, and is great for a windowsill or bay window that don't get direct sunlight, or in sunny rooms.
Birkin's are not able to handle low-light conditions that well. The plant will tell you when it needs more light because it starts to grow towards they light source. The second indicator is their beautiful white pinstripes will start to fade to dark green.
Philodendron Birkin's that are exposed to direct sunlight will get sunburns quite easily. If you start to see sunburns, move your plant to a place where it doesn't receive any direct sunlight.
Common Problems with a Philodendron Birkin
Spider mites are one of the most common pests of a Birkin. The mites are reddish-brown in colour and very small. They use up your Birkin plant's nutrients until there is nothing left. They bite the leaves to soak up nutrients, leaving light dot-shaped marks.
We have Spider Mite solutions for your Birkin if you detect any spider mites.
Share with friends
View full details
Jaimie B.

May 6, 2023

I wish all plant stores were this informative and approachable! I will certainly be back soon.

Read Jaimie 's full review

Rondi H.

May 9, 2023

If you love plants, have any questions about plants, or are buying plants for the first time, in a queer safe space please check out Gold Leaf Botanicals

Read Rondi's full review

Laura Y.

May 2, 2023

Excellent! Exactly what I have been searching for in terms of indoor plants. Staff was incredibly knowledgeable, helpful and friendly.

Read Laura's full review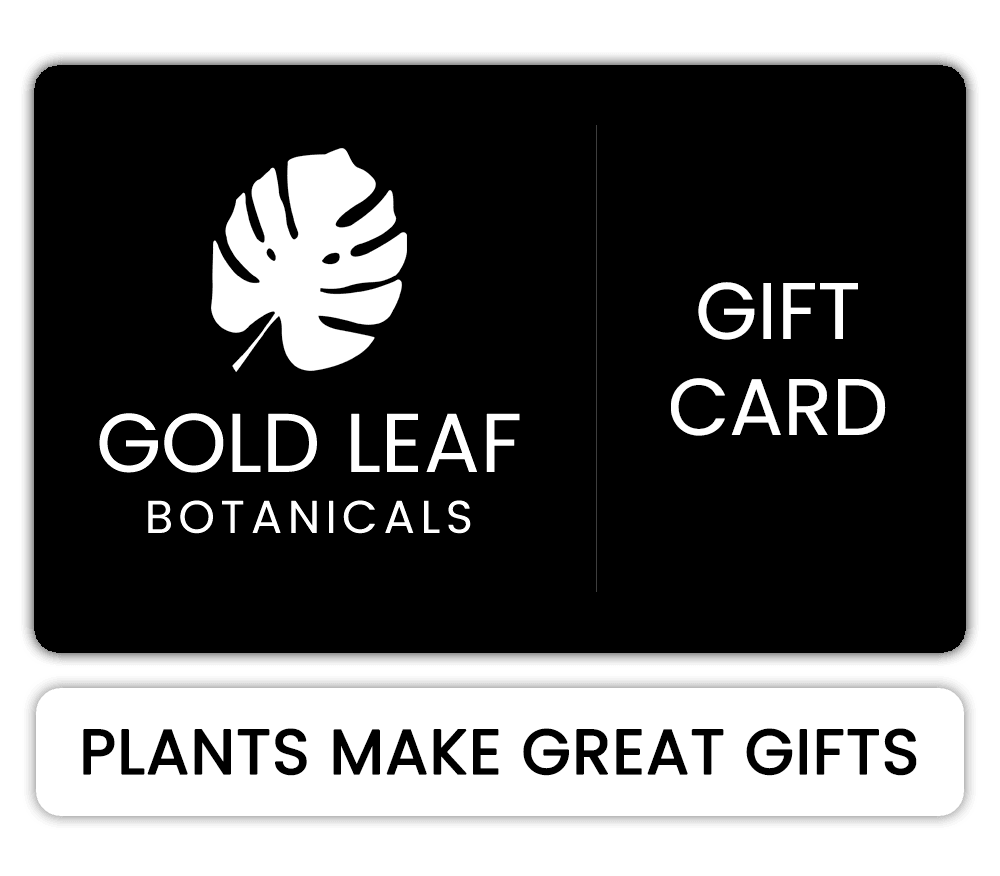 Gold Leaf Gift Card
Regular price
Sale price
$10.00
Unit price
per
Sale
Sold out
Share with friends!
View full details