Plant Rentals & Plant Maintenance - Home & Office Work Spaces
At Gold Leaf Botanicals, we know your home, office, and retail location will look amazing with plants, and you've decided to leave everything to the professionals. 
We offer a rental service where you don't have to buy anything, and we take care of it all. The plants are brought to your space and cared for, making sure your area is always looking the best.
Renting plants a great choice!
Plant Rentals & Maintenance
Renting plants to improve your office and work space is incredibly common, yet not many know this is an option. Our plant rental and maintenance service is the most simple set-it-and-forget-it way to have a gorgeous space without the need for upkeep.
We review your work space and office, and select new plants, planters, and the locations for each plant. A customized package is then created with a monthly cost that fits your budget, and includes the: plants, planters, delivery, installation, maintenance, and warranty.
Other than the consultation fee there is no other up-front payment! 
Contact us today! We'd love to discuss your plant rental options.
Plant Rentals For Retail & Offices
We have worked with car dealerships, office buildings, and other retail locations that needed a greener and more lively work space. With our help, each company now has a work space they are proud of, and it brings much needed life into their lives.
Plants can be swapped out occasionally depending on your needs, and changed if your office space changes as well.
Our goal is to help you be successful with plants.
We will visit your office (or view it virtually), and get to know the spaces you want plants in. Your budget, knowledge of plants, and design ideas are taken into consideration, and a plan and budget are created.
All plants are sourced and brought directly to your office. We install them and set them up with your approval. We make sure you are happy with everything before we leave.
With our help, your plants are going to love their new homes, and you are going to love how they look. We leave you with the care instructions you need to keep them healthy, or we can take care of the work for you.
Call us now, and let's discuss plant
rental options for you.
Plant Rentals For Homes & Staging
Many clients have busy schedules or are away on business often, and they need to make sure their plants are cared for while they are gone. 
Your plants are in great hands!
Rooms in your home vary in sizes, lighting conditions, humidity, and air flow. We help choose the best plants for each space, and we maintain them for you so walk into a gorgeous home every time.
We understand the needs of each plant, and we ensure your plants thrive in their conditions. 
Gold Leaf Botanicals offers a variety of interior landscaping options and services that will enhance your area, helping with relaxation and productivity.
Contact us today and let's discuss your plant
rental options
.
We have helped many customers like you build and maintain a gorgeous space that is completely care-free and stunning every time you walk in. Leave it Gold Leaf Botanicals, the plant professionals.
Monthly Plant Maintenance Services Include
The plants and the planters
Bi-weekly maintenance services and plant inspections
Plant replacement if any plant is not doing well
Moving or reorganization if your business changes or updates its location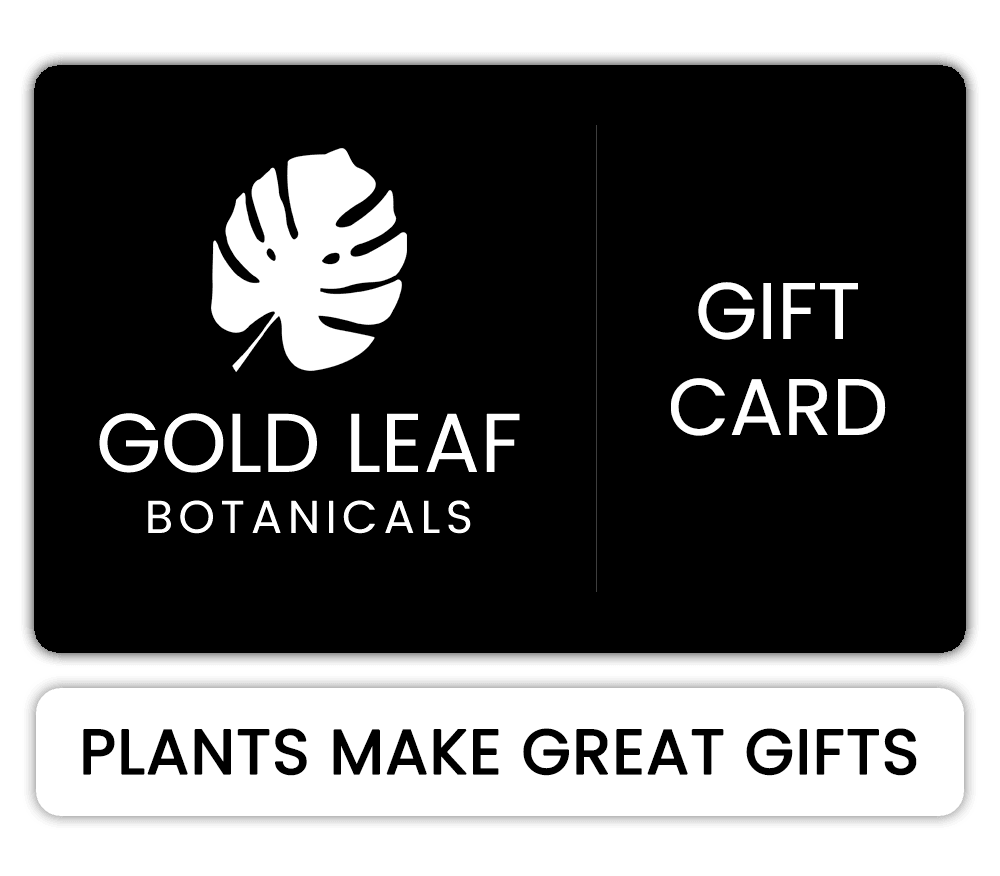 Gold Leaf Gift Card
Regular price
Sale price
$10.00
Unit price
per
Sale
Sold out
Share with friends!
View full details