House Plant Consulting in Ontario
It's time to fill your spaces with stunning house plants! Not everyone knows where to start.
Gold Leaf Botanicals has the best house plant consultant, and we are ready to help you find the perfect plants.
Contact us today and let's discuss your plants
If you don't have much of a green-thumb, don't worry. We teach you what you need to know to make them thrive for years to come. If your schedule is a busy one, let us help with our bi-weekly maintenance program!
House Plant Consultant & Plant Design
Our goal is to help you be successful with plants, by providing you with the knowledge & support you need. We help you choose the right plants for your space and lifestyle, so you can enjoy your own green space with little worry.
We will visit your home (or view it virtually), and get to know you and the spaces you want transformed. Your budget, knowledge of plants, and design ideas are taken into consideration, and a plan is created.
The plants are sourced and brought directly to your home. We install them and set them up with your approval. We make sure you are happy with everything before we leave.
With our help, your plants are going to love their new homes, and you are going to love how they look. We leave you with the care instructions you need to keep them healthy, or we can take care of the work for you.
Let's talk. Call us today about your plants!
Office & Retail Plant Consultant
Offices range in sizes, lighting conditions, humidity, and air flow. Choosing the perfect plants for each space can seem like a hard task, but with Gold Leaf Botanicals, we are here to help.
We understand the needs of each plant, and we can appropriately fill out your office with plants that will thrive in their conditions. Cubicles, office windows, board rooms - it's our pleasure finding the right plants for your locations.
Gold Leaf Botanicals offers a variety of interior landscaping options and services that will enhance your workspace, helping with relaxation and productivity.
What is a Plant Consultation?
Gold Leaf Botanicals helps you create a personal green space you'll love. Whether it is adding plants to a new space, or taking care of your existing plant collection.
We first ask questions related to the area you'd like to plant, such as the sunlight, climate, and size of the space. Your lifestyle, desire for upkeep, and functionality for family and pets are taken into consideration.
Plants are selected that fit within these requirements, and we offer you a detailed list of each one.
For your existing plant collection we can discuss any problems you're facing. We review details on how to manage pests, repotting and rearranging your plants, and which are the best plants to add to your collection.
Contact us today, and let's talk plants!
Consulting isn't just adding plants to your space. If you have existing plants that are not growing properly, or that need extra attention, please reach out and contact us!
We have helped many customers like you figure out what is wrong with their plant, and have brought them back to life. Don't think your plant can't be saved!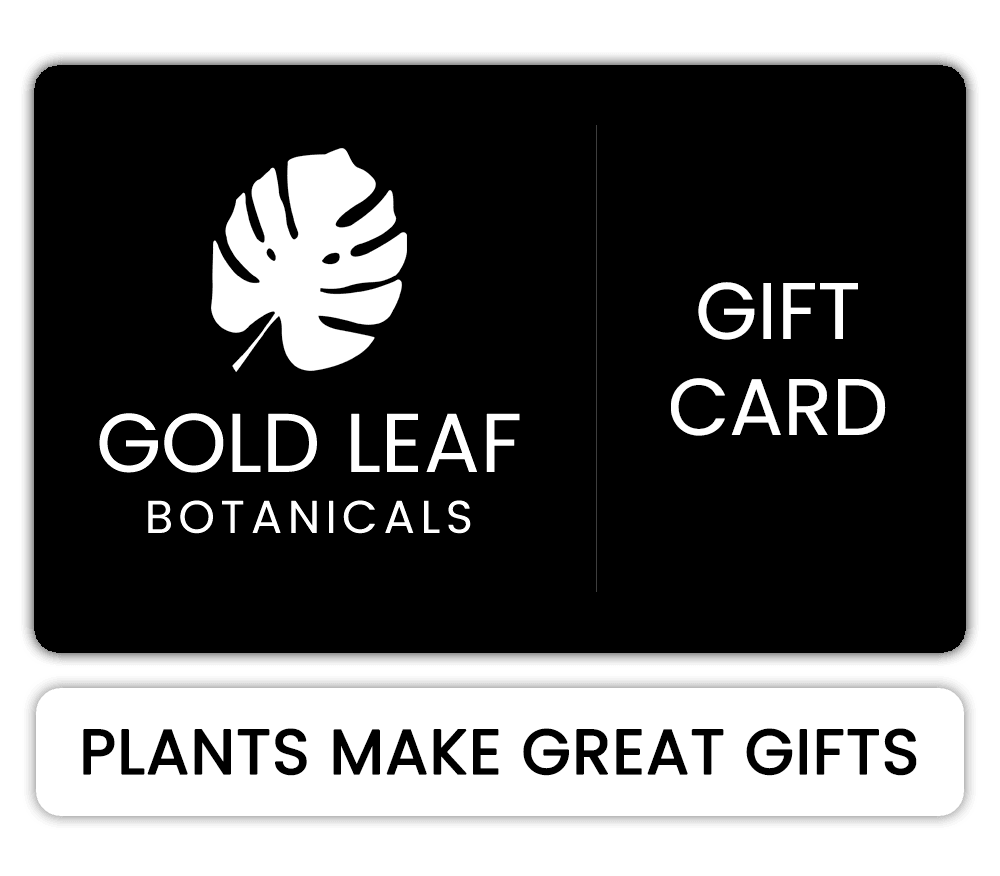 Gold Leaf Gift Card
Regular price
Sale price
$10.00
Unit price
per
Sale
Sold out
Share with friends!
View full details