Frequently Asked Questions
Can you ship tropical houseplants?
We ship plants every day! At Gold Leaf Botanicals we ship houseplants of all sizes across Canada every day. With our special shipping techniques your new plants arrive in perfect condition and are fully 100% protected from harm. We have yet to have a plant returned for damage during shipping.
Can you ship houseplants outside Canada?
Due to provincial and federal agricultural laws we are not able to ship houseplants internationally.
How much does shipping cost?
Our website integrates directly into Canada Post, so you can rest assured you are paying exactly what Canada Post charges. Shipping rates will vary depending on the size of the plant.
Do you accept returns?
We have a 100% money back guarantee for our plants. If the plant dies within one month of receiving it ,we will replace it. Please contact us directly if you do need a return and our friendly staff will be sure to take care of you.
Koppert's Orders
Orders for Koppert's products must be picked on the listed pickup dates. If you cannot pick up your order on that date, then you may come on the next day, but we cannot guarantee the freshness. This is an item we cannot refund, so we will try our best to work with you if circumstances happen.
My question is not answered here
We'd love to chat with you! It's a great time to get in touch and ask us personally. Click the "Contact Us" link in the menu and we will respond quickly.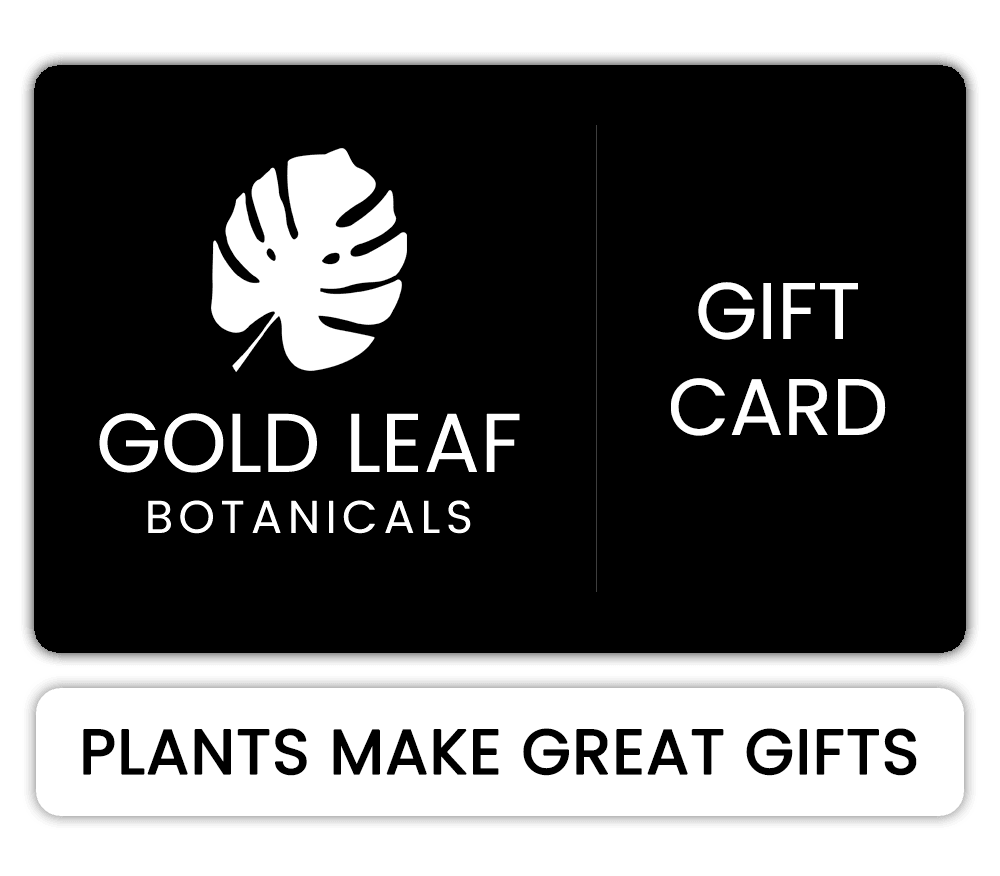 Gold Leaf Gift Card
Regular price
Sale price
$10.00
Unit price
per
Sale
Sold out
Share with friends!
View full details