Regular price
Sale price
$25.00
Unit price
per
Sale
Sold out
Use a Moss Pole to provide extra support for any climbing plant, especially aroids like Philodendron and Monstera species.
Hand Made Moss Poles in Waterloo
Each moss pole will be hand-made by a local Waterloo plant lover. We are excited to support local and bring you a moss pole that fits your plant exactly. They come in 4 different sizes.
Once your order is placed she will make it and you can pick it up in our shop. A confirmation email will be sent when it is ready, and you can pick it up any time we are open.
Why Use a Moss Pole?
In their natural habitats, tropical plants climb up trees in their search for light, latching on to the moist bark as they climb with aerial roots. Moss poles encourage mature foliage, because as your plant climbs, it will sense the support and naturally produce larger leaves.
To use, gently press the a portion of your moss pole as deep as possible into the soil near the base of your plant, taking care not to damage the root ball. Gently tie the vining stems of your plant to the moss pole, so that the root nodes (where leaf meets stem) makes contact with the pole. Keep the moss pole moist at all times; in order for mature foliage to form, the aerial roots must grow into the moss pole. When dry, pour water on top of the moss pole and it will gradually spread down your moss pole.
Share with friends
View full details
Jaimie B.

May 6, 2023

I wish all plant stores were this informative and approachable! I will certainly be back soon.

Read Jaimie 's full review

Rondi H.

May 9, 2023

If you love plants, have any questions about plants, or are buying plants for the first time, in a queer safe space please check out Gold Leaf Botanicals

Read Rondi's full review

Laura Y.

May 2, 2023

Excellent! Exactly what I have been searching for in terms of indoor plants. Staff was incredibly knowledgeable, helpful and friendly.

Read Laura's full review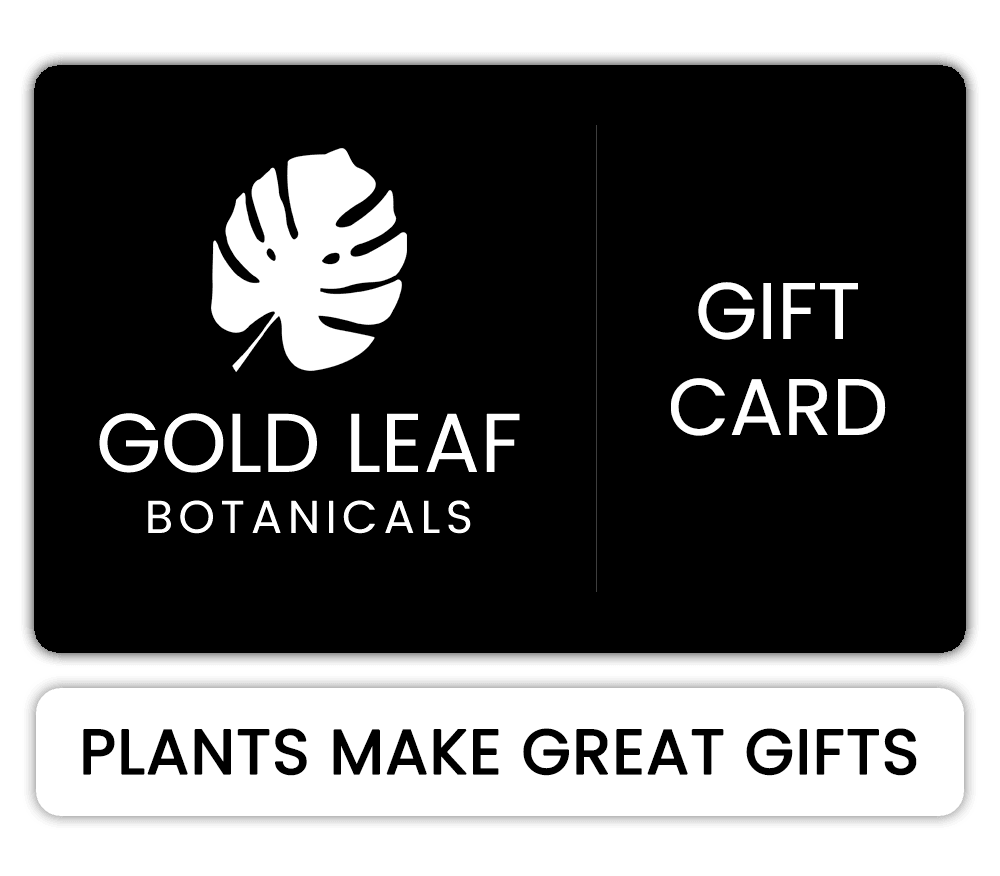 Gold Leaf Gift Card
Regular price
Sale price
$10.00
Unit price
per
Sale
Sold out
Share with friends!
View full details